Lambs at Cilwg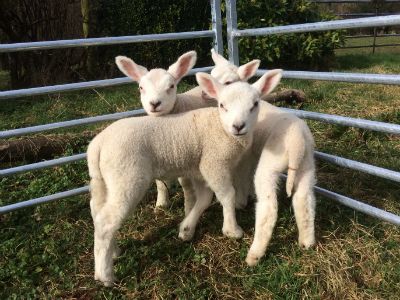 As part of our mission to bring more free range meat options to our customers, we decided to bring in a handful of orphan (cade) lambs in the early spring of 2017. Rambo, Molly and Peggy have settled in very well and certainly aren't nervous of people any more - they love having their chins tickled!
These lambs were lucky in that they were able to stay with their mothers for their first couple of weeks so they managed to get the all-important colostrum. Unfortunately though, they were all part of three separate families of triplets, and it tends to be too much to ask a ewe to rear three lambs, so we took them on and have bottle fed them by hand right through to weaning.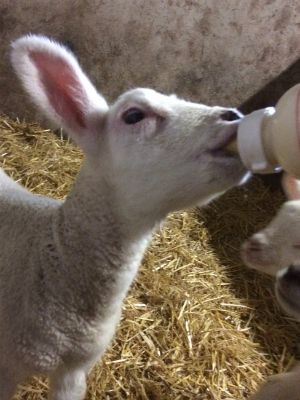 Due to being used to feeding off their mothers, they took a little bit of training to adjust to the bottle initially but they certainly learnt very quickly when it was time for milk!
As with our cattle and pigs, these lambs are free range and will be slow-reared out on grass. They should be ready for you all around August/September - be sure to place your orders in plenty of time though, we're sure they will be in high demand!
As with our pigs, you will be able to order half or whole lambs to be butchered to your own requirements. If we have enough demand for smaller cuts too, we will keep back a half or whole lamb which will then be available as individual cuts such as chops and joints.