Happy Anniversary to Cilwg!
Posted on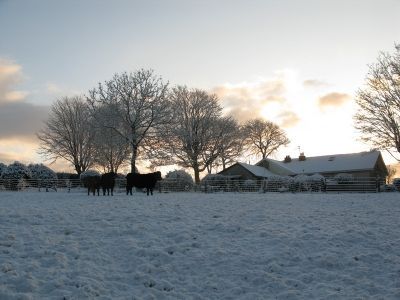 Today marks exactly ten years since we officially moved in to Cilwg in Llandyfaelog, Carmarthenshire. So, what better day than this to start our new blog and let you get to know us that little bit better...
So, ten years ago, Beth was a fresh-faced eighteen-year-old having just completed agricultural college, and Ryan was... in his fifties... and a semi-retired veterinary surgeon without the urge to put his feet up any time soon! When we arrived, there hadn't been much in the way of livestock on the land over the summer so the fields were awash with swathes of grass that desperately needed dealing with. We needed no further encouragement to get going with establishing ourselves at Cilwg.
By October, we had sourced and collected our herd of pedigree, non-short Dexter cattle - they were delighted when they set eyes on all our late autumn grass! We were not newcomers to all things Dexter; we had kept them at our previous smallholding and so it was natural for our love affair with the breed to continue. By early the following spring, we had our first calves bearing our newly-created prefix, Bancyboblen - the name of our forefathers' first smallholding several generations ago. In fact, Bancyboblen Angharad, our first heifer calf, is still with us and is the matriarch of our herd, with her offspring making up a large percentage of our breeding stock.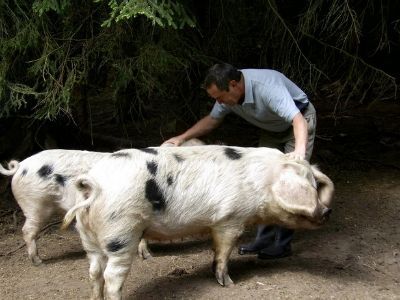 Pigs followed in November; told you we weren't hanging around! We had previously kept Gloucestershire Old Spot pigs in the thirty acres of woodland that we used to have (see above); this time we decided for a change and opted for an alternative native rare breed, the Oxford Sandy and Black. We bred them and sold them to other pedigree herds, whilst rearing several on for meat for ourselves for over four years. However, a family wedding over in England pushed us towards selling the herd and away from the breeding scene. Since then, we have regularly bought in rare breed weaners (both pedigree and hybrid crosses) from breeders that we can vouch for, to rear on for meat. In 2016, we officially formed 'Cilwg Meats' as it is today, following a successful inspection, and starting selling our wonderful meat direct to the public. We have customers coming from as far away as Newport to get their hands on our incredibly tasty pork.
With her own businesses to run alongside employment at a local veterinary practice and a growing family of her own, Beth had taken a relative step back from the farm until recent years. The farm was Ryan's passion, hobby, business, call it what you will. However, farming is also in Beth's blood and it was time to start ramping Cilwg up a few notches...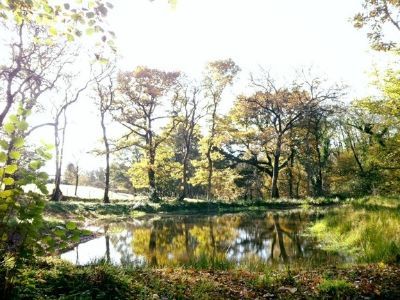 In 2017, we added lamb to our menu of meats on offer. We take in cade (orphan) lambs in early spring, rearing them on slowly out in the fields until mid September. This has been exceptionally popular. We sell the meat as halves or whole lambs, butchered to the client's specification. All lambs are sold out each year by March, and those customers that started off dipping their toes into the water with a half lamb have nearly all 'upgraded' to a whole lamb now as the meat is simply too good to resist.
Beth has always wanted goats. In the summer of this year, 2019, our pedigree herd of Boer goats arrived at Cilwg. Ryan thinks it was his idea... They have settled in wonderfully well, and we're adapting to their 'unique' behaviours; they really are a joy to have here. Jango, our laid-back buck, will be making their acquaintance later this month and we can't wait to welcome their kids next spring, and be able to start offering the tasty, nutritionally-superior goat meat to our growing customer list by 2021.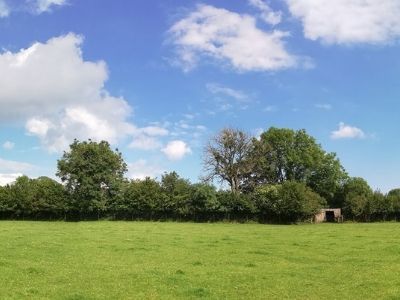 Until now, Beth has muscled in when required on the farm and enjoyed the free range, slow-reared meat as reward for her labours. The business itself belongs to Ryan. However, come 2020, we will officially be going into a father-daughter business partnership as we aim to push Cilwg Meats on to even bigger and better things. They are plans afoot. Big, exciting plans...